Welcome to Theatrecraft, Herne Bay's website.
We are a thriving amateur dramatics society based in Herne Bay in Kent, putting on a range of productions in Herne Bay and Whitstable, including musicals, plays and Herne Bay's annual pantomime.
Our next production is...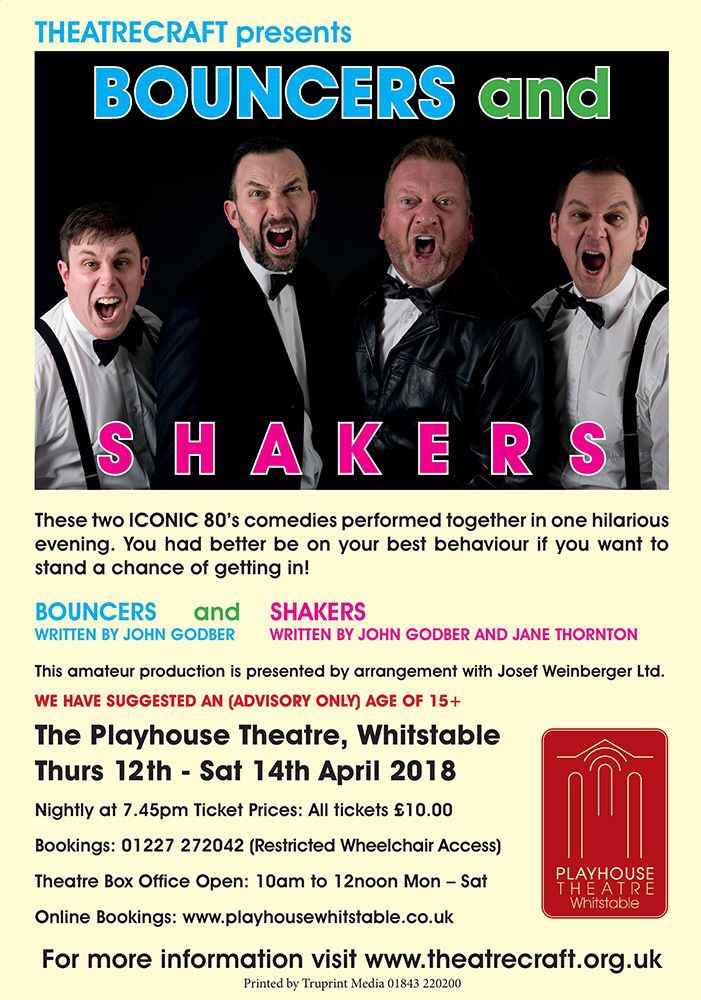 Find out more about Bouncers & Shakers here
Or just book your tickets for this fantastic production now. Two plays in one sitting!
---
And coming in July...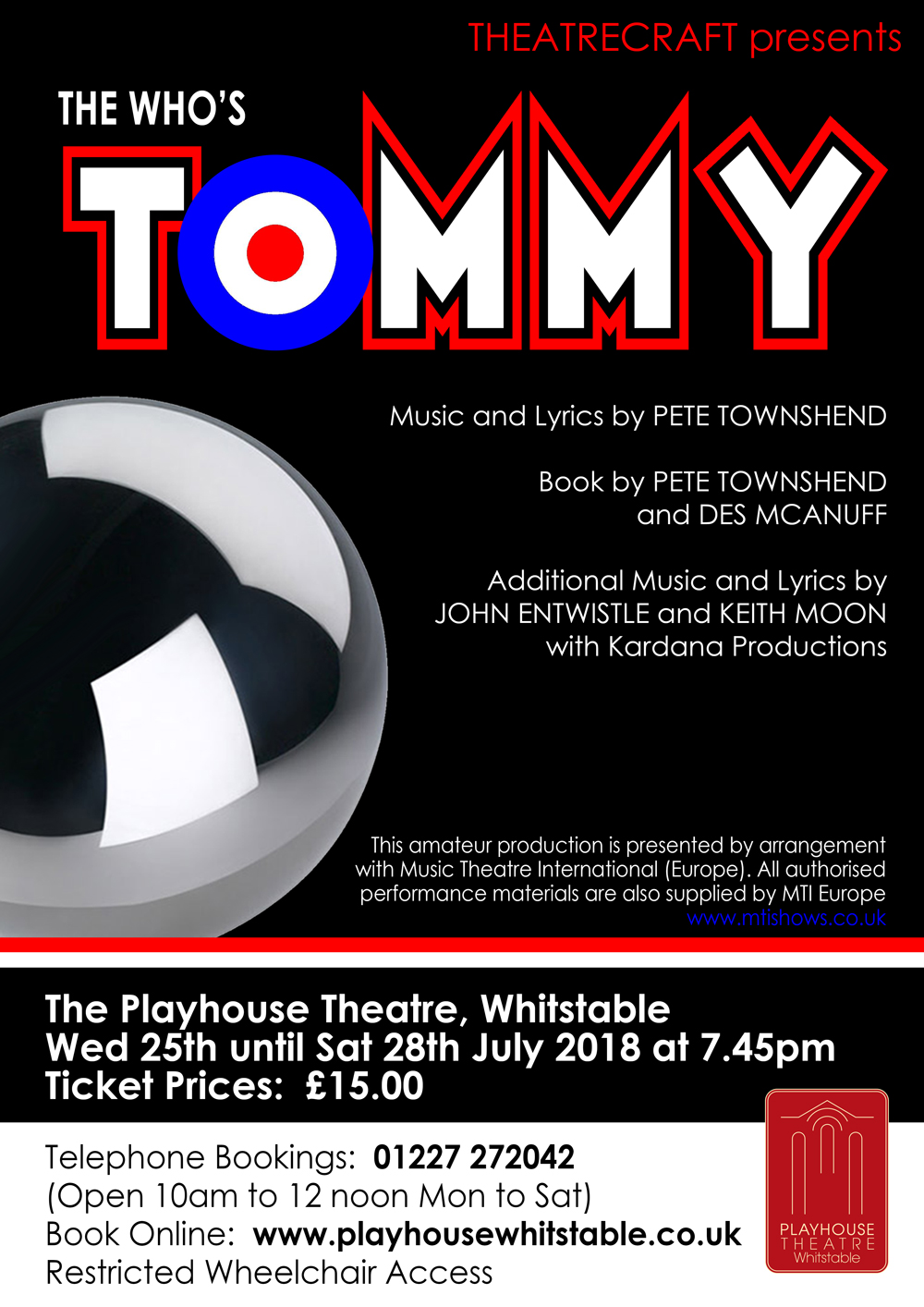 The Who's Tommy - The Musical at The Playhouse, Whitstable from Wednesday 25th to Saturday 28th July 2018