These two ICONIC 80's comedies performed together in one hilarious evening. You had better be on your best behaviour if you want to stand a chance of getting in!
This amateur production is presented by arrangement with Josef Weinberger Ltd.
WE HAVE SUGGESTED AN (ADVISORY ONLY) AGE OF 15+
The Playhouse Theatre, Whitstable
Performance Dates: Thursday 12th - Saturday 14th April 2018
Performance Time: 7.45pm
Ticket Prices: All tickets £10.00
Bookings Line: 01227 272042
Theatre Box Office Times: 10am to 12noon Mon – Sat
Online Booking: www.playhousewhitstable.co.uk

Herne Bay's THEATRECRAFT presents...
B O U N C E R S written by JOHN GODBER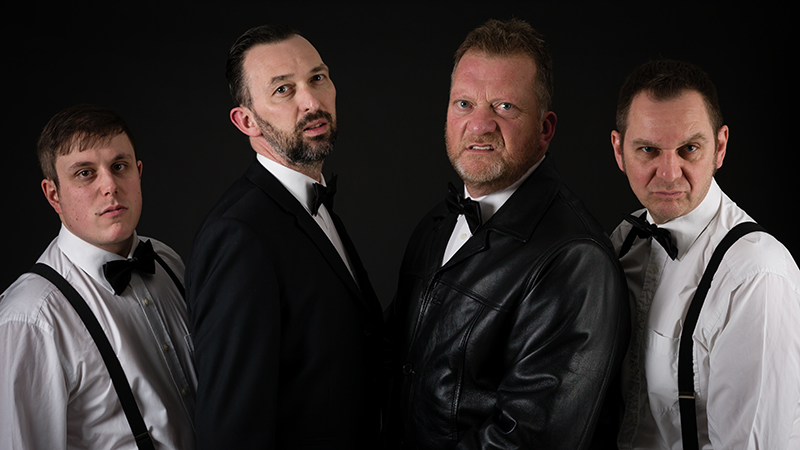 It is a Friday night in the 80's. It's time to put all your glad rags on, spray yourself with Mandate or Anais Anais and hit the disco! In this outrageous parody of the time that was the "80's", four bouncers take us out for a night on the town. We meet Giggly Girls, Boozy Lads, Hooray Henrys, Pogo-ing Punks, Smooth-Talking DJ's and Tipsy Chicks! Set against the back drop of night life glamour and with a pulsating sound track to dream of…. Kajagoogoo, Duran Duran, Madness, Wham, Tiffany, Dead Or Alive, Cameo, Kim Wilde and Chaka Khan! Then on comes 'Careless Whisper', your last chance of a slow dance, before you whisk her off her feet for a quick…. KEBAB!!!
S H A K E R S written by JOHN GODBER and JANE THORNTON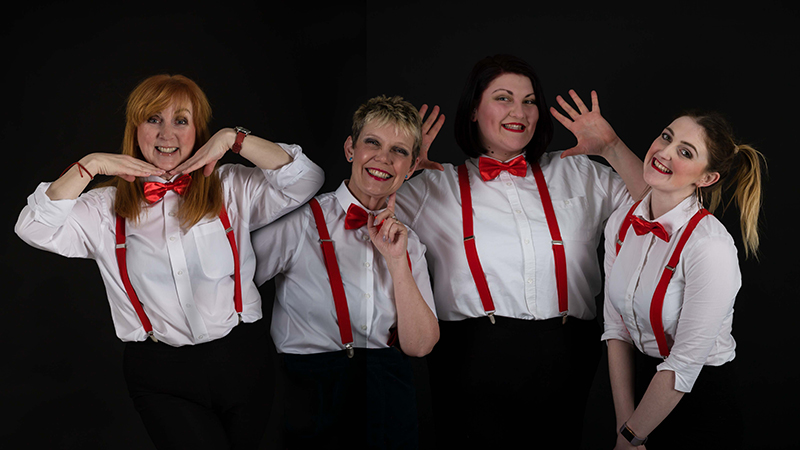 Every town had a "Shakers" trendy cocktail bar where the rude, the crude, the yuppies, the local lads and the new faces all tittering at the thought of a long comfortable screw! We are offered a wickedly funny glimpse of this world through the stories of four long suffering waitresses and the reality that lurks behind the plastic palms and Pina Coladas. Again, the scene is set against the world's greatest playlist…. Chauffeur, True, Relax, What Is Love? Stand and Deliver, Cars, Take On Me, Word Up, Mad World, Tainted love, Club Tropicana and Poison Arrow. They all echo from the juke box and take us dancing off into the night, and if you are lucky, with a new acquaintance, both off home for a quick……. game or two on the new Atari! WE HAVE SUGGESTED AN (ADVISORY ONLY) AGE OF 15+ ON BOUNCERS AND SHAKERS – BECAUSE THEY ARE A BIT RUDE!