Treasure Island, The Kings Hall, Herne Bay
Thursday 10th to Sunday 13th January 2019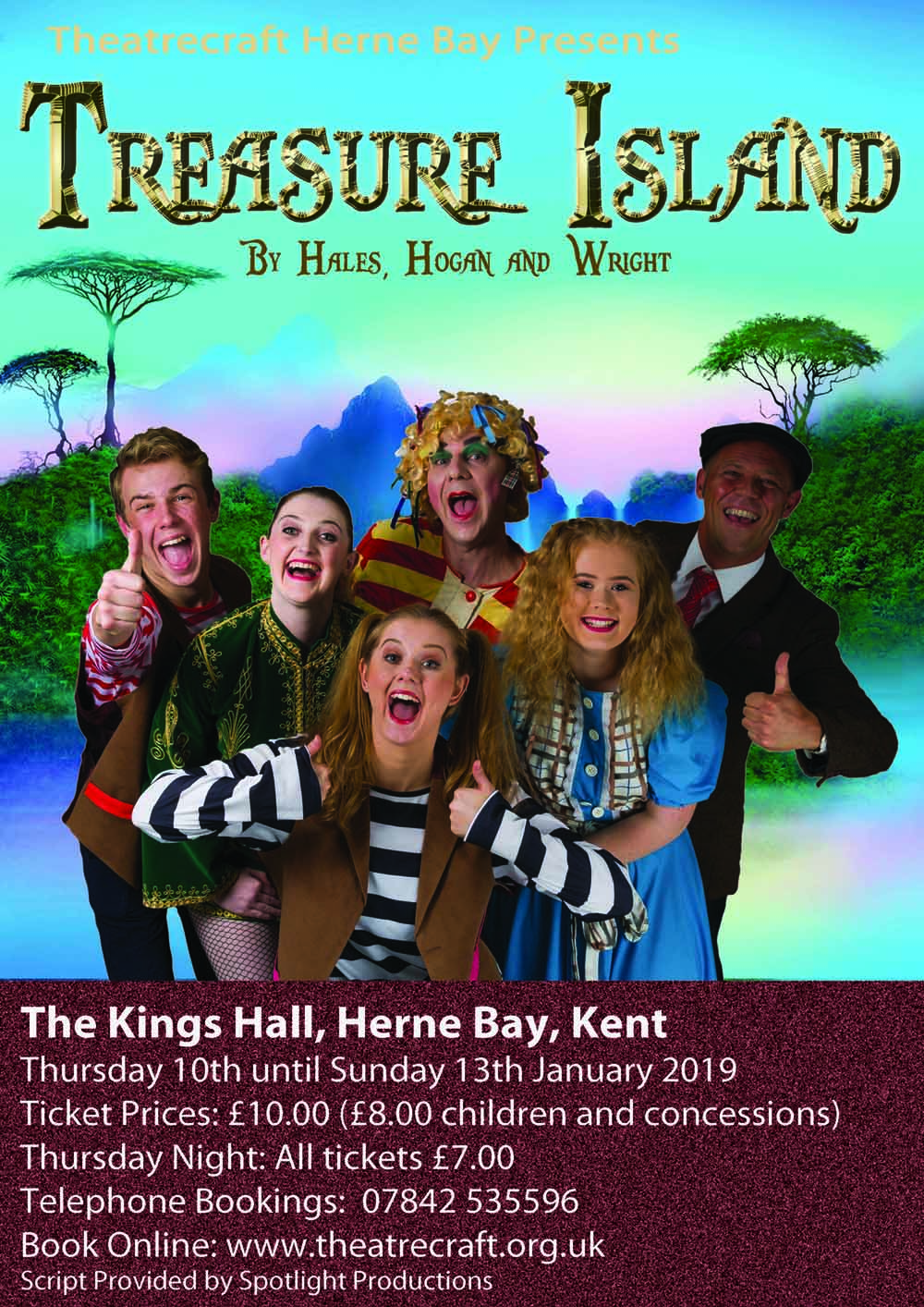 Following last year's record breaking pantomime, Theatrecraft is bringing the spectacular Treasure Island to the Kings Hall. Written by Hales, Hogan and Wright, and courtesy of Spotlight Productions.
This rollicking adventure yarn will be filled with all of the traditional pantomime elements for the family to enjoy: baddies to be booed at and heroes to be cheered, men in dresses and girls in pants, a host of gags, excellent songs to sing along to and colourful chrous routines.
So join Long John Silver, Jim me lad and his mum, Harriet Hawkins, as they set off on a voyage to search for the missing treasure and find more than a few surprises along the way!
Maybe that desert island isn't deserted after all? Will Jim find true love? Can Long John Silver really be trusted?
So if you're ready for an adventure then heave to me hearties and come and join us as we hoist the Jolly Roger over the Kings Hall for this swashbuckling tale.
To book your tickets

CLICK HERE
Performance Times:
THU, 10TH JANUARY 2019 7.00 PM
FRI, 11TH JANUARY 2019 7.00 PM
SAT, 12TH JANUARY 2019 2.30 PM
SAT, 12TH JANUARY 2019 7.00 PM
SUN, 13TH JANUARY 2019 2.30 PM
Ticket Prices:
£10.00
£ 8.00 (CHILDREN AND CONCESSIONS)
THURSDAY, 10TH JANUARY ALL TICKET PRICES £7.00